After missing the Coffs Harbour rally and replacing the studs on the front hubs it was time for a drive. I had to go to Goulburn for two days for work, and with the sun out, it was time to turn some (well quite a lot of) petrol into noise....
At the Goulburn aerodrome.
On the way up to the top of a hill where the telephone towers are (above the Goulburn speedway) - that black blob on the road was an Echidna - and still is. Happy little fellow!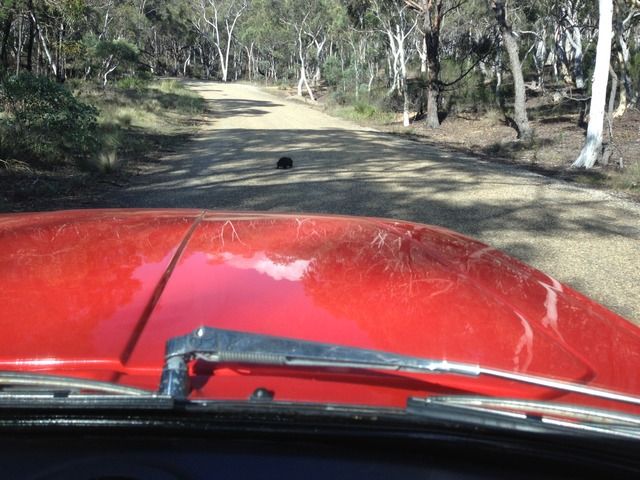 Up top.
On the way back down....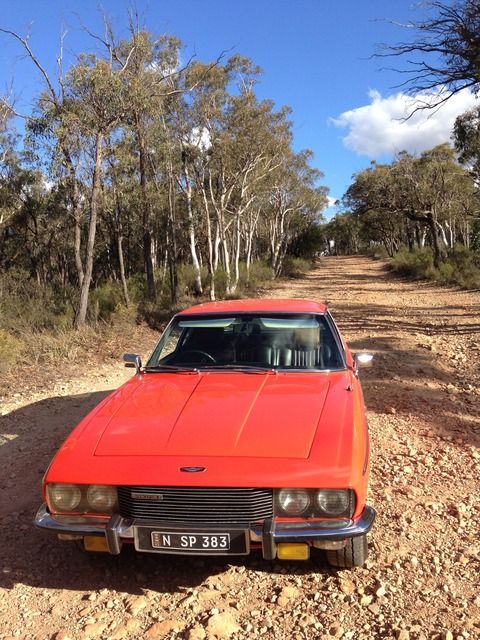 Another pose...
...and on the way home
This must have been when the Highway Patrol were having afternoon tea, because......
So, nothing special, just great weather, great car, and a camera phone.
Matt.